When a school enters into an "all-inclusive" agreement for photography services, this typically means one (and only one) photographer has been retained for all pictures at that institution, regardless of the event type. This arrangement is most often seen at middle schools and high schools, where the photographer could be asked to capture everything from marching band pictures to prom portraits.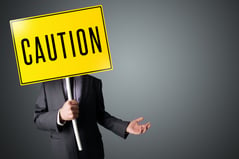 The Pitch
Photographers soliciting for all-inclusive agreements usually advertise them as being more convenient. After all, wouldn't it be easier to have one photographer for all your school's needs, instead of having to keep up with multiple vendors?
The Problem
The premise of this pitch is that the photography for all academic events is the same. It assumes a photographer experienced in yearbook portraits is automatically qualified to handle fast-paced commencements. Or the skills of an experienced group photographer can easily be transferred to the athletic fields for sports images. Unfortunately, this is rarely the case.
What does it mean to specialize?
Think about a great wedding photographer. Her calendar isn't booked months in advance because of her camera equipment or even her prices. Instead, she builds her professional reputation by taking amazing pictures at hundreds of weddings. She knows the customs, the details of the ceremony, and what to expect next. She anticipates and is ready for the most touching moments. She knows the angles, framing, and types of images that will be most meaningful to her clients. These are acquired skills that come only from substantial work photographing weddings.
The same holds true for other types of photography. Through experience, sports photographers learn how to take great action shots. Top photojournalists have mastered the art of capturing compelling, newsworthy images. Great family photographers are adept at creating special portraits that will hang on walls for years to come. Culinary photographers are masters at making even fast food look gourmet. A skilled newborn photographer will often bring tears to parents' eyes when photographs are delivered. The list goes on and on.
How does this relate to commencement photography?
Commencement photography falls into this spectrum as well. Without question, it is the most difficult type of academic event to photograph. As graduates are being individually recognized on stage, there's only a split-second when each is looking directly at the presenter, shaking hands and smiling. Knowing how to anticipate that precise moment and then perfectly capturing each graduate is hard enough. Having the stamina to do so consistently for every single person, without slowing down the ceremony, is another matter entirely.
Why is this important?
Commencement is the most important academic event at your school, and a once-in-a-lifetime memory for your students and their families. There are no second chances to capture this moment, and your graduates and their families are relying upon you, the commencement coordinator, to provide the best photographer.
Your choice in a photography company needs to reflect the significance of this event. Ask yourself:
Which photographer would my graduates and their families choose for themselves?

What would I expect if my own son or daughter were about to cross that stage?
8 things to evaluate
If your school is considering an all-inclusive photography agreement, it's important to thoroughly vet the vendor's qualifications for commencements, particularly because these events are so challenging from a photography standpoint.
With respect to the individual photographer(s) who will be assigned to your school, it's important to understand:
How many years of experience does he or she have with this type of photography?

How many commencement events does he or she photograph each year? (Note: not how many commencements the company handles as a whole, but rather the photographer(s) assigned to your school. Is it just a few ceremonies each year in conjunction with other all-inclusive contracts, or are they actively photographing 20, 30, 40+ commencements each year?)

What recurrent training does the company provide the photographer prior to graduation season?

Is the photographer aware of appropriate commencement attire, and how to remain inconspicuous?

Does the company have the ability to uniquely identify each graduate? Or must graduates individually search for their own pictures by browsing through all images?

How timely are proofs sent home to the families of graduates? Do they have digital and mobile proof delivery?

Does the company provide a dedicated customer service department, or is the photographer responsible for customer inquiries?

Ask for sample ceremony photographs taken by that photographer, and a list of commencement references from other schools served by that photographer.
Final thoughts
Commencement is a very challenging environment from a photography standpoint. If your school is under an all-inclusive agreement, it's important to know when that contract is set to expire, and take time to carefully evaluate that company's commencement performance prior to renewal.
Remember: if an all-inclusive vendor does not have excellent commencement qualifications, then your graduates and their families deserve a different photographer who specializes in this important event.